Trade Deadline Roundtable
Michael Fawaz, Tommy Driscoll
---
Unfortunately this isn't a Trade Deadline feature including a valid Carmelo Anthony trade to Cleveland, but we do have coverage of every move that was accepted by the league on Deadline Day. It is indeed Mardi Gras (or at least the pre-game), so let's Boogie!
New Orleans Pelicans: Demarcus Cousins, Omri Casspi
Sacramento Kings: Buddy Hield, Tyreke Evans, Langston Galloway, 2017 1st Rd Pick, 2017 2nd Rd Pick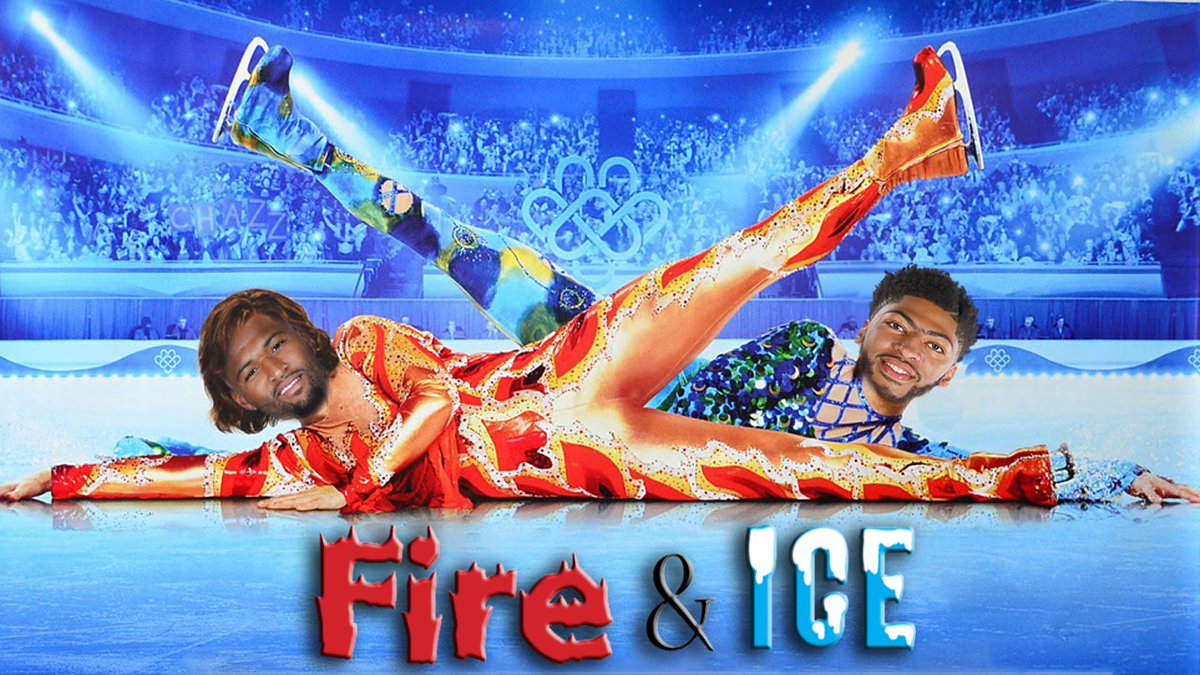 (Image Source: ReamGM Forum, User: bon)
Tommy: The trade that has more hot-takes than anything that happened during All Star Weekend. It's hard to get past the excitement of what I would call the two most talented bigs in the game joining forces and not call this a resounding win for NO. I both defend Cousins against criticism of the technicals, and the coach-killer label, (instead placing blame on Sacramento firing coaches like a reality TV show) but decided it would take a lot for me to believe he has the poise to properly contribute, as a superstar on a contender, while watching him in the Olympics last summer. One of the more mysterious details of the trade is how enthralled Ranadive is with Buddy Hield.
Michael: This is just a straight up steal for the Pelicans. I am still kinda convinced this deal isn't real life. I am in line with Isaiah Thomas saying 2k17 wouldn't let this trade happen even with trade override on. The King's management is out of its mind. I know Cousins has a history of being difficult to deal with, but it's the coach/gm's job to figure out how to manage those situations to be advantageous for the team. And they just let go the best big in the league, and a really good three point shooter (Casspi may be a really great bench addition for the Pelicans). If the Pelicans can find a way to get rid of Asik's contract before the deadline, they are in a Spurs Robinson and Duncan position, which is crazy talk.
Houston Rockets: Lou Williams
Los Angeles Lakers: Corey Brewer, 1st Rd Pick
Tommy: A why not trade for both teams. While Williams is slightly younger than I always expect, there isn't much of a reason to not swap him for a First-Rounder and give more time to the young guys down the stretch if you're LA. Even in the effort to get him going, D'Antoni placing Brewer into the rotation didn't result in him regaining the edge he's lost this season. Replacing Brewer with a better 3-Jacker, and shot-creator to navigate the rocky Harden-less patches is a no brainer, and probably worth a First-Rounder. Houston also now possesses the two best arm-tangling-give-me-free-throws 3 point shooters in the league.
Michael: This trade makes a lot of sense across the board. The Lakers still get a vet than can help their young guys progress, and a 1st round pick. The Rockets get a much needed scorer off the bench who can handle the ball. This may push the Rockets up to the WCF depending on how the seeds pan out. This team can beat anyone in the West at the moment, not named GSW. They can even go at the Spurs. Also, getting to watch Lou Williams in the playoffs again is something to look forward to.
Washington Wizards: Bojan Bogdanovic, Chris McCollough
Brooklyn Nets: Andrew Nicholson, Marcus Thornton, 2017 1st Rd Pick
Tommy: Another mostly win-win in my book. Surrounding John Wall with more shooters almost always makes sense and Nicholson has been dead weight this season. Brooklyn gets their hands on a 1st Round Pick, which is sort of like having a loose sink in an effort to repair and remodel the demolished house that was the KG-Pierce deal. Foye and Thornton have nearly identical games, and are a funny embodiment of how forgetful this Nets team will be: "Alright Brooklyn get on your feet, starting at shooting guard Rand-eeee Fooooyyyyyyyaahh, and starting at the other shooting guard, let's give him a warm welcome, Marcusss Thoooorrrrnntonnn."
Michael: Washington got the better end of this deal, even with the 1st round pick. They get rid of Nicholson's 4 year/26 million dollar contract and take on the 7 million dollars owed to Bojan over the next 2 years. He is a RFA next year, and the Wizards should be able to match his price unless he somehow gets an Evan Turner offer. All that being said, starting completely over with draft picks is definitely the way the Nets should go, so this is good for them as well. I think Washington is better with this trade, but still not good enough to get out of the second round in the East.
Atlanta Hawks: Ersan Ilyasova
Philadelphia 76ers: Tiago Splitter, 2017 2nd Rd Pick (MIA), 2017 2nd Rd Pick (BKN)
Tommy: A more boring version of the Lou Williams trade, one that makes sense for both teams. Ilyasova anchored his role as a veteran stretch-4 commendably, but why hold on to him down the stretch if you're Philly and want picks and money? He should backup Millsap nicely, and fits right in to Atlanta's offense. However, I still don't have a clear idea of what Atlanta is trying to do. It's like they have stock in losing in the first-round as a 5 seed.
Michael: I agree. Atlanta is super confusing at the moment. They are not making moves to be significantly better and are not making moves to bolster their future. That being said, getting something in return for getting rid of Tiago Splitter is a great thing for the Hawks and the 76ers can probably just let him leave next season.
Dallas Mavericks: Nerlens Noel
Philadelphia 76ers: Justin Anderson, Andrew Bogut, 2017 1st Rd Pick
Tommy: We'll have to see what happens when the dust settles with Bogut, but at this stage I feel it's likely this is a lost trade for Philly. It's too early to give up on a freak athlete like Anderson (Dallas may kick themselves, like they did with Crowder), but I haven't been sold on him yet, and feel more strongly about Noel's rare gifts as an athletic, high IQ, above average passing, satisfactory rebounding, defensive big. It does beg the question what's more valuable in the current trend of the league: 3&D wings or athletic PNR defense bigs? I'd rather have Noel. If the Sixers don't get anything for Bogut and have to buy him out, they certainly lose this trade considering what else I would think was out there for Noel.
Michael: I agree here. The 76ers appear to be out of their comfort zone in trading assets. Stockpiling, they are great, trading…not so much. Bogut is probably not there come the end of the year, which means they traded a first round pick in Noel (6th overall) for a first round pick and Justin Anderson. They are not able to get a deal done for Okafor, which means they may get to start Embiid and Okafor together. That is a bunch of offense from their bigs. I think the Sixers end up looking back at this trade wishing they kept Noel (who is only 21!) when he turns into the prolific paint defender and double double machine I think he will become. If he ever learns to shoot with any proficiency beyond 20 feet, he could be an all-star.
Brooklyn Nets: K.J. McDaniels
Houston Rockets: 2nd Rd Pick
Tommy: I had a moment in the last month where I forgot who K.J. McDaniels was and believed he was in the league for much longer. He didn't nail down minutes in a Houston rotation that needed him, or anybody else to step up. That isn't reassuring, but I'm still impressed enough by the way he played in Philadelphia as a rookie that I'm not willing to write him off. Plus everybody gets an opportunity in Brooklyn. Good move by the Rockets: get a swing at the draft and additional cap space.
Michael: Not much here. K.J. McDaniels wasn't playing much for Houston currently, but given some space and time, he could be ok for Brooklyn. The Nets only really care about first round picks at this point anyway. And the Rockets want more picks as they have a core of guys to build around already.
Oklahoma City Thunder: Taj Gibson, Doug McDermott, 2nd Rd Pick
Chicago Bulls: Joffrey Lauvergne, Cameron Payne, Anthony Morrow
Tommy: One of the more interesting moves of the day. Taj should look good running PNR with Russ, and joining Donovan's board crashing demolition team. I see a lot of Nick Collison in "Lunch-pale" Gibson, he could easily become an OKC fan favorite. McDermott replaces Morrow's more limited niche as one of the few shooters OKC has. I think the move is more obviously a loss for Chicago if we can project that Payne will never be a worthwhile starting PG.
Michael: This is a win for the Thunder, but the Bulls should leave feeling good overall. The Thunder get what they wanted in a starting PF and a gifted athlete/scorer in Dougie McBuckets. The Bulls get rid of what will be a big contract in Taj Gibson and get a good backup point guard to go along with two solid role players. Payne's contract is awesome and he is only 21, could turn out really well for the Bulls overall. The only down side for the Bulls is Doug McDermott may still be a more athletic Kyle Korver given enough time (he is 25 right now though, so maybe not).
Denver Nuggets: Roy Hibbert
Milwaukee Bucks: 2nd Rd Pick
Tommy: A move made to meet the salary floor, and maybe provide a banger to the flexibility of Denver's roster, if they don't choose to buy him out.
Michael: I think Denver just buys Hibbert out. Bucks getting to move Hibbert for anything is a good deal at this point. Amazing how far Hibbert has fallen.
Los Angeles Lakers: Tyler Ennis
Houston Rockets: Marcelo Huertas
Tommy: I like the move more for Houston than LA mostly because I don't believe Ennis has very much upside and while playing more during Beverley's injury, he didn't look to have a noticeable skill, and displayed particularly poor court vision. If anything he seems like he might thrive as a system guard, or is seen as a total project. Huertas, however, is an open-floor playmaker with good court vision. If he is going to find a niche in this league, D'Antoni's style looks good on paper for him. It's worth mentioning this was Magic's inaugural trade.. and shockingly it wasn't for the future legend, Jason Kidd 2.0, Michael Carter-Williams.
Michael: Lakers get younger…this trade really doesn't mean much. It will be good for the Rocket to have an ok backup for Beverley considering how hard Beverley plays (makes him a bit more injury prone as he gets older).
Phoenix Suns: Mike Scott
Atlanta Hawks: Cash
Tommy: Scott played well in the playoffs last year, but has showed signs of regression this year. This move provides clarity to Atlanta's rotation considering the addition of Ilyasova, who had played considerably better this season.
Michael: This one is just for cap and cash. Scott may still have something in the tank, but I don't think this is a loss for the Hawks.
Toronto Raptors: P.J. Tucker
Phoenix Suns: Jared Sullinger, 2017 2nd Rd Pick, 2018 2nd Rd Pick
Tommy: Rumor is this was a battle waged over whether Toronto was willing to give up a first for Tucker or Tyson Chandler. I wouldn't have pulled the trigger if I had to give up a first, but really like the trade Toronto was able to negotiate instead. I didn't like the Sullinger signing to begin with, and when his foot injury made getting into game-shape impossible, it only got worse. It's also hard to imagine how he would be able to contribute in the playoffs. Tucker has mostly been an average 3 point shooter most of his career (good from the corners, however), but is below that this year. That isn't ideal to work with, but he provides a physical, small-forward defender to bruise with the likes of Paul George and LeBron, which proved to be a weakness in the playoffs last year. Combined with the Ibaka trade, they have Flex-Sealed their two biggest leaks and are now ready to take that boat out on the water. Now if only Ranadive wasn't a Buddy-stalker, and would have accepted Valanciunas for Boogie…
Michael: This is a tough one for me. I think Sullinger can still play well, but the Raptors have no need for another big with the acquisition of Ibaka. If Sullinger can be as good as he was for the Celtics over those two years, the Suns get the better of this deal. Two second round picks normally amounts to very little and Tucker is a great player to have off the bench. He also fits into the bench role behind Carroll like a glove. Overall, I think this one is in the Raptor's favor and they are in a good position now to challenge for the ECF. All that being said, if this fit isn't as good as I think, the Raptors don't have to resign Tucker next season as he is a unrestricted free agent.
Final Thoughts
Tommy: I can't stand that Boston punted on Paul George, Jimmy Butler or Andre Drummond if they had a serious chance to obtain one of them. I haven't gotten around to looking at why this draft is so highly regarded, so maybe that will make me feel better, but one of those three to Boston? Come on. I maintain that I find it unlikely that you hit a homerun in the draft on guys that aren't obviously going to be stars, and you have those stellar draft picks, that have panned out, staring you in the eyes during a breakout season by Isaiah Thomas! Otherwise, I would be highly disappointed as a Sixers fan by the Noel trade the minute you learned that they didn't flip Bogut for another asset. Justin Anderson and a fringe lottery pick or two second-rounders feels like a good, not great trade for Okafor and a bad trade for Noel. Time to get our first taste of Fire & Ice, and the return of a healthy CP3.
Michael: The most surprising thing to me here (other than Fire and Ice) is that multiple teams did nothing in the end. I know there is some talk about Denver putting forth a monster deal for Paul George, but I am still surprised they keep Chandler, Gallinari and Faried. The Bulls end up doing very little save the trade with OKC. Boston (see above), hurts me a lot, but mostly because of how much I LOVE watching IT ball. The teams that did the best for themselves not in Louisiana, are the Rockets and Wizards. Adding Huertas and Lou Williams for Brewer, Tyler Ennis, and a 1st round pick seems great to me. The Wizards are a better team with Bojan and got rid of some unneeded contracts. I am also really bummed for Brandon Knight. I know I am higher on him than most people, but there are a number of teams that could utilize his skill set way better than the Suns. Also, the Sixers are a terrible letdown. I was almost convinced that "The Process" had worked, but watching them flounder trying to make trades makes me worry for the future in Philly.
---
Michael Fawaz
michael@dimetheoryhoops.com
Tommy Driscoll
tommy@dimetheoryhoops.com
Cover Photo Photo Credit: Eric Gross, flickr
Modified by Tommy Driscoll
Creative Commons Licensing